Water Damage or Flooding in your home or business?
We service Alameda, CA., with water damage services, including water removal, dehumidification, quik drying of carpets, walls, ceilings and sub-floors. We also provide sewage cleanup and de-flooding of under house crawl spaces.

---
SEE PHOTOS BELOW.
---
CONSUMER ALERT! Only hire licensed Contractors! Our CA State Contractor's License is #901060. Who must be a licensed contractor? Click the CONTRACTORS button to the left. BBB Accredited Business. Better Business Bureau.
---
24 Hour Emergency Service or Consultation
Water Removal, Structural Dryout, Cleanup
Moisture Inspections
Call Toll Free: 1-877-784-5379
Broken or leaky pipes, toilet and sink overflows, washing machine malfunctions, leaky water heaters, leaky refrigerator supply lines, clogged sewer lines; These are the most common causes of water damage in homes and businesses that we respond to. If something like this (or any other unwanted water intrusion) has occured in your home or business, please call us as soon as possible. We will do our best to help you get your life back to normal in as little time as possible.
Below, this was a water damage that was ignored by the homeowner, and was not professionally dried out. Suspect microbial growth occured in the walls. The cleanup and reconstruction costs far exceeded what it would have taken to properly dry the walls immediately after the water damage occured.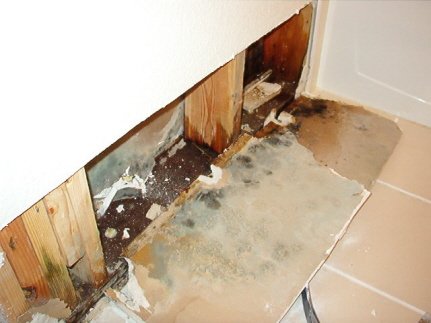 Don't let this happen to your home! Get it dried out, Quik!
---
For a more detailed explanation of our process see our
"HOME"
page and check out a brief sampling of our Water Damage job photos.
---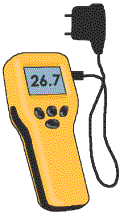 Sensitive moisture meters detect trapped and hidden moisture in and below the surface of building materials. Hidden and trapped moisture, if not discovered and promptly dried, is what causes most of the damage in a water damaged building.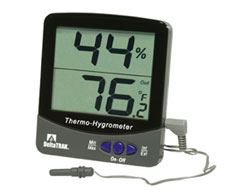 In severely water damaged buildings, a thermal hygrometer is used to monitor temperature and relative humidity. This allows the water damage technician to monitor the amount of moisture in the air and adjust drying equipment accordingly. This practice is called "psychometry".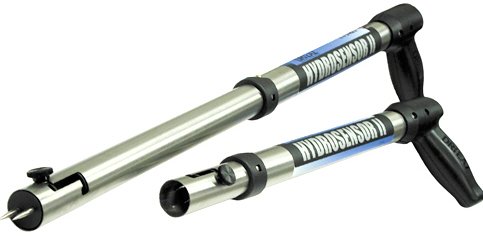 A "Moisture Stick" is used to positively identify carpet and padding that is wet. Often the surface of the carpet will appear or feel dry but the padding and sub-floor below is saturated. This tool identifies these areas.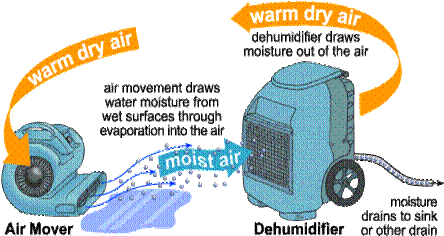 ---




If water damage or flooding has occurred in your Alameda, California home or business, don't hesitate to call a water damage / flood damage professional. In a water damaged environment, time is of the essence. Mold can begin to germinate, given the right conditions: spores, food source, moisture, temperature, etc., within 24-48 hours, if it's environment is not altered, i.e. the introduction of dry, warm, rapidly moving air flow, and if necessary an anti-microbial. Water damage can also ruin building materials in your Alameda, CA home or business, if not remediated promptly. Carpet can delaminate, padding can become odorous, wood floors can warp cup and peak, door frames can swell to the point of not closing, baseboards can swell and become unsightly, ceilings can collapse or become water stained, drywall (sheetrock) can lose it's integrity, sub-flooring can warp or swell, the list goes on and on. That is why it is important to contact a professional drying service as soon as possible following the discovery of water, flood or sewage damage to your house or building.
Remember to put your safety first when dealing with water damage situations. If necessary, turn the power off and do a visual survey to make sure the building / structure is safe to enter.
Try to stop the flow of water from it's source as best as possible. This could be as simple as turning off a valve under your toilet to turning off the water main outside your home. It is a good idea to know where your home or offices water main is located for just such an emergency. Then call the pros at 1-877 QUIKDRY.