Sewage Removal and Cleanup
Call 916-985-8973 in the 
Roseville, Rocklin, CA Area.
(SMART PHONE USERS)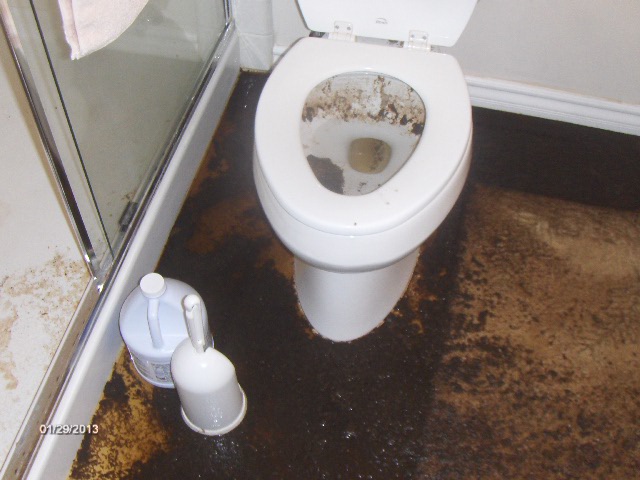 Sewage backflow into a Roseville Ca. residence, caused by a clogged main sewer line on the property.   This is a very real and serious health hazard and should be remediated by trained personnel immediately!
Steps in sewage remediation, removal and cleanup:
1.  Safety first.  Inform all personnel to stay out of the area.
2.  Extract raw sewage, do rough cleaning with low pressure bio-cide   rinse and extract.  
3. Remove personal contents from the area that have not come in contact with black water or sewage.
4. Set up air flow and dust control containment and keep the affected area under negative air pressure controls with an negative air scrubber machine.
5.  Remove and discard all absorbent materials that have come in contact with black water and sewage. Including but not limited to:  Carpet, padding, tack strips, baseboards, door framing, vinyl, linoleum, drywall / sheetrock, finish wood flooring, laminate, etc.
6. Low pressure rinse and extract exposed wood framing and sub-flooring materials with anti-microbial bio-cide, rinse carefully and repeat.
7. Dry savable wood framing and sub-flooring materials with dehumidifiers only.  DO NOT USE FANS.  FANS (high velocity air flow) can spread pathogens (bacteria, viruses and parasites) to unwanted areas.
8. Clean any cross contaminated areas, like carpets, other flooring door knobs, etc., with anti-microbial cleaners.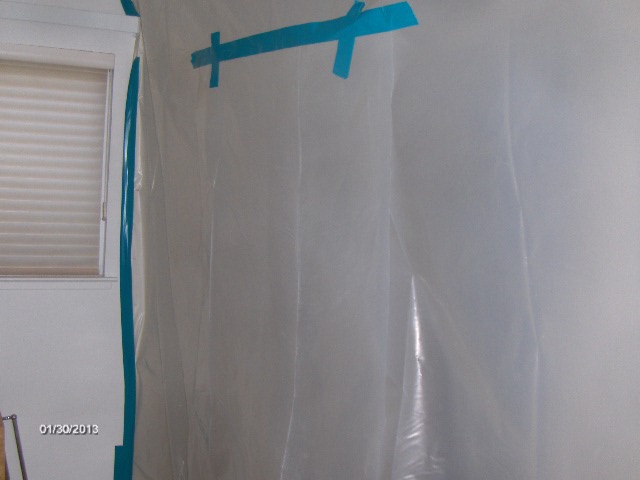 Air flow and dust control plastic containment used to separate the affected area from the rest of the house.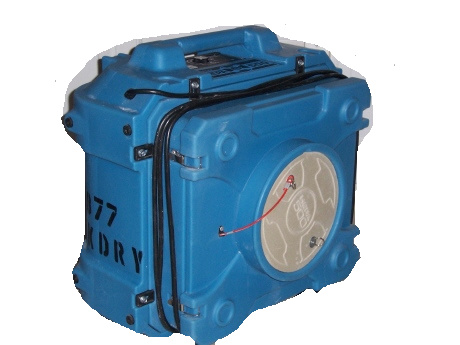 HEPA AIR SCRUBBER, USED TO HELP CLEAN THE AIR ON WATER DAMAGE JOBS THAT INVOLVE SEWAGE OR MOLD ISSUES in Roseville, Rocklin, CA homes.