Water Damage, Carpet Cleaning, Crawlspace Flooding, Mold and Sewage Remediation, We Can Help.
WE ARE THE LOCAL EXPERTS IN DRYING! Call(916)-985-8973 For assistance, Greater Sacramento area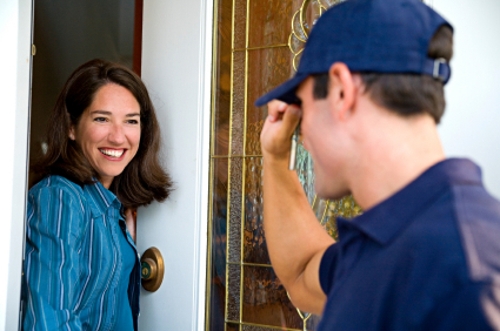 Water Removal / Extraction, Carpet Drying, House Flooding Cleanup Service
TOLL FREE: Call 1-877-784-5379 For Assistance
CONSUMER ALERT! Only hire licensed Contractors! Our CA State Contractor's License is #901060. Who must be a licensed contractor? : All businesses or individuals who construct or alter any building, or other structure in California must be licensed by the California Contractors State License Board (CSLB) if the total cost (labor and materials) of one or more contracts on the project is $500 or more.
Friendly, well trained, certified water damage technicians will be on site in 90 minutes or less, in most cases, or by appointment should the situation warrant. If necessary we'll thoroughly extract standing flood water with powerful vacuums. Next, we'll conduct a thorough moisture inspection, with sensitive moisture meters, to locate and identify areas with hidden and trapped moisture, which could lead to significant water damage. After our initial moisture inspection, we'll evaluate all water damaged building materials (carpet, pad, sub-floor, hardwood, laminate, dry wall, sheetrock, etc.) and make recommendations as to whether they should be removed and discarded or dried and saved. Consideration is given to the source of the water, how long building materials have been wet and their type,age and condition. All savable building materials and the structure are dried as quickly as possible by installing high velocity air movers (to speed the rate of evaporation) and dehumidifiers (to remove excess moisture from the air). Follow up moisture inspections are routinely conducted, and drying equipment added, rearranged or removed as needed. Our moisture detection equipment will tell us when water damaged building materials are returned to a "dry" condition. At this point the water damaged or flooded area is safe to be rebuilt without the threat of microbial amplification or mold growth.
Most water damaged buildings can be dried within 72-96 hours following installation of drying equipment. This may vary depending on available power, types of material, water quantity, degree of saturation, airflow volume and velocity, temperature and indoor and outdoor humidity.
You can rest assured your "1-877 Quikdry" water damage technician(s) and affiliates will do everything in their power to get your home or business "dry" and back to normal as soon as possible.
IMPORTANT NOTE: Removal of excess moisture and rapid drying of a building should begin as soon as possible to avoid "secondary" damage (caused by elevated moisture and humidity) to the structure and personal belongings. Also, the longer a water damaged building remains "wet", the greater the potential for microbiological amplification or mold growth (which can create an unhealthy living environment).
We offer the following services: Water Damage | including emergency water removal | Flood Damage | Sewage Cleanup | Backup | Restoration | Remediation | Recovery | Mold |Wet Carpet | Crawlspace Flooding | | Infrared Inspection | Basement flooding | Sewer smell | Carpet Steam Cleaning | Plumbing leaks dryout | Wet Ceiling Drying| To the following greater Sacramento cities/areas.: Antelope | Auburn | Carmichael | Citrus Heights | Cameron Park | Colfax | Davis | Dixon | El Dorado Hills | Elk Grove | Fairfield | Fair Oaks | Folsom | Forest Hill | Galt | Georgetown | Grass Valley | Ione | Isleton | Jackson | Knights Landing | Lake of the Pines | Lincoln | Lodi | Mather | Marysville | Nevada City | Newcastle | North Highlands | Orangevale | Placerville | Rancho Cordova | Rancho Murieta | Rescue | Rio Linda | Rocklin | Roseville | Sacramento | Stockton | Suisun City | Vacaville | Wheatland | Woodland | Yuba City | CA.| Website Agreement |Privacy Policy | Wet Carpet Folsom | Wet Carpet Rancho Cordova | Wet Carpet Rancho Murieta | Wet Carpet Roseville | Shingle Springs | Wet Carpet Citrus Heights | Wet Carpet El Dorado Hills | Wet Carpet Elk Grove | Employment | Water Damage Contractor.