Water damage, Flood damage, sewage cleanup, crawlspace floods, excess moisture in your living area or business.
(SMART PHONE USERS)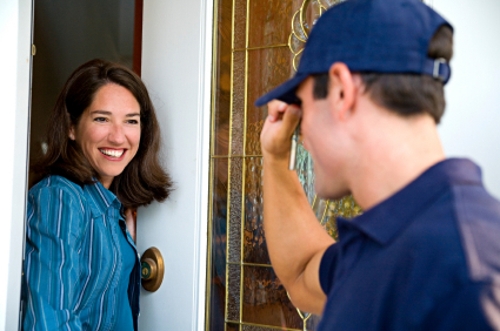 ---
24 Hour Emergency Service or Consultation Water Removal, Structural Dryout, CleanupMoisture InspectionsTo Speak with a Live Water Damage Professional:
CALLToll Free: 1-877-784-5379
Greater Sacramento call: 916-985-8973
Broken or leaky pipes, toilet and sink overflows,washing machine malfunctions, leaky water heaters, leaky refrigerator supply lines, clogged sewer lines; These are the most common causes of water damage in homes and businesses that we respond to.If something like this (or any other unwanted water intrusion)has occured in your home or business, please call us as soon as possible. We will do our best to help you get your life backto normal in as little time as possible.
---
Common Causes of Water Damage
---
---
Below, this was a water damage that was ignored by the homeowner, and was not professionally dried out. Suspect microbial growth occured in the walls. The cleanup and reconstruction costs far exceeded what it would have taken to properly dry the walls immediately after the water damage occured.
---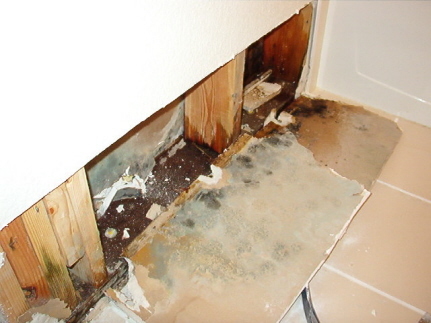 Don't let this happen to your home! Get it dried out, Quik!
---
Above. These unfortunate homeowners had a washing machine leak that they thought they had "cleaned up" and "dried out" on their own. Unfortunately they did not realize water travels easily under cabinets and can cause mold growth if not promptly and properly dried out. The cabinet and ceramic tile countertop had to be demolished and discarded to get this properly cleaned up. We have the proper tools, moisture sensors and training to make sure that this does not happen to you. The cleanup and reconstruction costs far exceeded what it would have taken to professionally dry the walls and cabinet immediately after the water damage occured. Don't let this happen to your home, get it dried out,
QUIK!call 1-877-QUIK-DRY
---
For a more detailed explanation of our process see our "HOME Page" and check out a brief sampling of our water damage "Job Photos"
---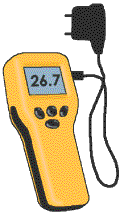 Sensitive moisture meters detect trapped and hidden moisture in and below the surface of building materials. Hidden and trapped moisture, if not discovered and promptly dried, is what causes most of the damage in a water damaged building.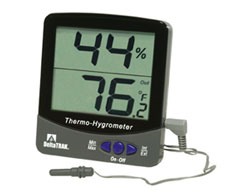 In severely water damaged buildings, a thermal hygrometer is used to monitor temperature and relative humidity. This allows the water damage technician to monitor the amount of moisture in the air and adjust drying equipment accordingly. This practice is called "psychometry".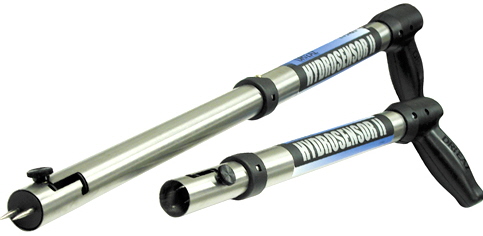 A "Moisture Stick" is used to positively identify carpet and padding that is wet. Often the surface of the carpet will appear or feel dry but the padding and sub-floor below is saturated. This tool identifies these areas.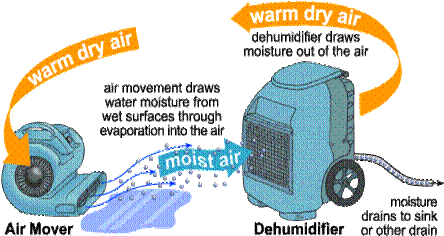 ---
We offer the following services: Water Damage We offer the following services: Water Damage | including emergency water removal or extraction | Flood Damage | Sewage Cleanup | Backup | Restoration | Remediation | Mold Wet Carpet | Crawlspace Flooding | | Infrared Inspection | Basement flooding | Sewer smell | Carpet Steam Cleaning | Plumbing leaks dryout | Wet Ceiling Drying| To the following greater Sacramento cities/areas.: Antelope | Auburn | Carmichael | Citrus Heights | Colfax | Davis | Dixon | El Dorado Hills | Elk Grove | Fairfield | Fair Oaks | Folsom | Forest Hill | Galt | Georgetown | Grass Valley | Ione | Isleton | Jackson | Knights Landing | Lincoln | Lodi | Mather | Marysville | Nevada City | Newcastle | North Highlands | Orangevale | Placerville | Rancho Cordova | Rancho Murieta | Rio Linda | Rocklin | Roseville | Sacramento | Suisun City | Vacaville | Woodland | Yuba City | CA.