Hardwood Flooring
Water Damage, Drying, Remedies.
---
On this page we will discuss the different types of hardwood or wood like materials, the different types of installation and sub-flooring materials as well as how they are affected by excessive water and remedies for each situation. MORE SOON!
---
---
Solid wood flooring, pictured below, Oak.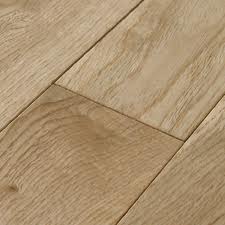 Solid wood floors are constructed of planks made from a single piece of wood with tongue and groove edges. Planks can be delivered factory pre-finished or unfinished. Manufacture of the flooring starts with the tree itself. After trees are cut into logs, what they will be used for is determined by the quality of the tree. Trees marked for flooring are chosen for natural beauty with tight grain and few knots. The chosen logs are cut into rough planks. There are a variety of cutting methods used which affect the stability and price of the board
---
---
Engineered wood flooring, photo of layers, below.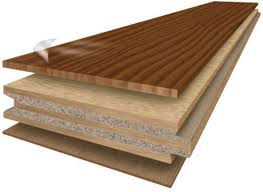 Engineered wood floors - How are they made?
Most engineered wood floors are built having 3-12 multiple ply layers (see picture above) that are cross layered, glued and pressed together. The inner core layers are are generally built up with either a hardwood and/or soft plywood type of material, which incorporates the tongue and groove system. The top thicker hardwood veneer wear layer is then glued and pressed on the top surface of the core. Engineered hardwood flooring is available in almost any wood species.
After water damage or flooding, can they be saved?
Engineered hardwood flooring has an appearance similar to solid hardwood but is a multi-ply product that has a thin veneer of hardwood for the top layer that is factory-prefinished. - Typically, it is manufactured in planks, ¼"to ½" thick and 3"-6" wide. It has better dimensional stability than solid hardwood and can be (1) nailed to a wood substrate, (2) glued to various substrates or (3) snapped together to create a floating floor. - In the event of a water intrusion, it will tolerate moisture similar to plywood and if dried properly can be restorable. While the edges may swell slightly, the boards will not significantly cup and deform like solid wood. This slight swelling of the edges may or may not be acceptable to the customer. However, if water stays for extended period it can delaminate, requiring replacement.
---
---
Laminate flooring, how it is constructed, photo below.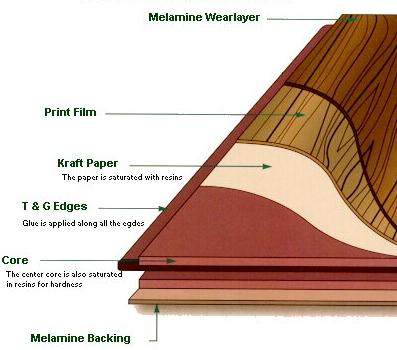 Laminate flooring that has been flooded or water damaged cannot be dried and saved. The construction of laminate flooring is such that a water damage technician cannot get enough air flow under the finish material to dry the back side of the (1)laminate, (2)the pad under the laminate and (3) the sub-flooring (either cement, wood, oriented strand board or plywood. Therefore laminate flooring that has experienced water damage should be removed along with the padding, the sub-floor material dried and then new laminate flooring installed.
---
"Savable" Oak hardwood flooring being dried below.