Wet, Flooded or Water Damaged Carpet in your Elk Grove, CA home or Business? Need water removal or carpet drying? Wet carpet smell or odors? What can happen, what should I do? Call 1-877-QUIK-DRY
(SMART PHONE USERS)
Toll Free: 1-877-784-5379
DO IT MYSELF, OR CALL A PRO? (Article)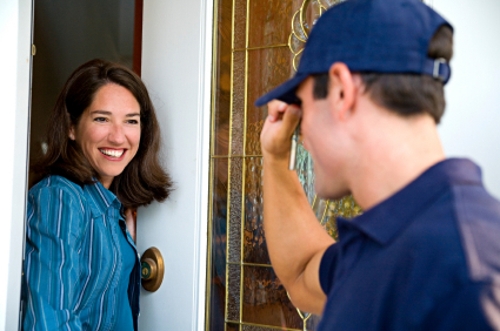 ---
Wet, Flooded carpet in Elk Grove homes' hallway on a cement slab. Water was extracted. Padding was been removed, sanitizer applied to all affected areas and drying equipment installed.
---
Flooded, saturated Carpet. Wet water damaged carpet in a ElkGrove home was flooded by a broken freshwater supply line. It can be safely and aggressively dried out and saved.
---
Drying the wet, flooded carpet. Water extracted, pad remove, sanitizer applied and drying equipment, dehumidifiers and air movers (high velocity turbo fans) installed. Notice the carpet is "floating" in this ElkGrove home which assists in drying the sub-flooring as well as the carpet.
---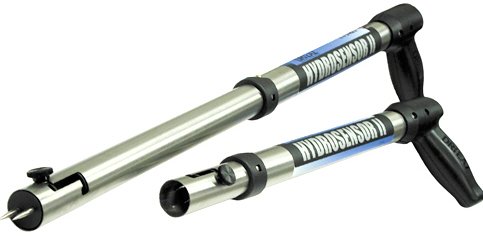 A "Moisture Stick" is used to positively identify carpet and padding that is wet. Often the surface of the carpet will appear or feel dry but the padding and sub-floor below is saturated. This tool identifies these areas.
---
Water damaged or wet, flooded carpet in your Elk Grove home? Here are a few of the questions a water damage professional will ask themselves when making recommendations on how to proceed or what to recommend (remove and discard or dry and restore a water damaged carpet).: Where did the water come from? How old is the carpet? How long has the carpet been wet. What is the material, composition of the carpet, including the face fiber and backing? What is the sub-flooring made of: wood or concrete or? What is the $ value of the carpet or rug? What type of installation is it, stretch in or glued down and to what type of sub-floor. What type of padding is under the carpet, age condition, composition. When water damage occurred was the carpet previously clean and well maintained or dirty? Were there pet urine issues prior to the water damage? Is the carpet the type that will shrink when exposed to excess moisture? As a water damage restoration contractor, these are a few of the issues that must be addressed when dealing with wet, water or flood damaged carpet.
IMPORTANT. If the source of the water was a back flow from ANY drain line, whether it be from a TOILET, a sink or shower back flow, or a floor drain, regardless of the color or clarity of the water, it is highly recommended that you not try to dry it out on your own. The water from these sources will probably contain disease causing organisms and should be handled by a restoration professional. Remember, you and your families health and safety are far more important than a water damaged carpet. Basement Flood Elk Grove